Description
OBrief introduction:
Corn flour milling machine can crush corn, wheat, beans and other grains into powder.The machine can mill variety of crops, Chinese herbal from 50 to 200 mesh uniform powder .The machine can be used by the supermarket and shop counters.This machine with small volume, light weight,easy to maintenance advantages.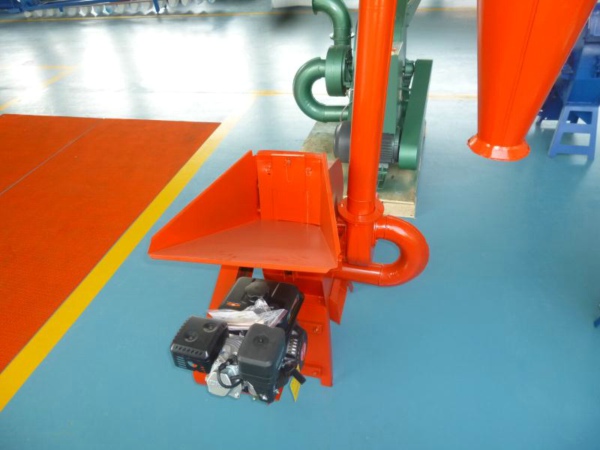 Advantages:
1.

This machine is automatic ,and have the cyclone ,can save the labor.
2.

The capacity is big,can be reach 200-800 kg/h.
3.

The structure is very simple, compact and lightweight. Easy to use and flexible.
Technical parameter:

| | | | | |
| --- | --- | --- | --- | --- |
| Model | Power | Voltage V/50Hz | Sieve Screen Size | Capacity |
| CF158 | 2.2KW | 380V | 360*160mm | 60-120kg/h |
| CF198 | 4KW | 380V | 510*200mm | 200-300kg/h |
| CF198A | 7.5HP | 380V | 510*200mm | 200-300kg/h |
| CF420B | 7.5KW | 380V | 680*280mm | 200-500kg/h |
| CF420C | 11KW | 380V | 680*280mm | 200-500kg/h |
| CF420A | 15HP | 380V | 680*280mm | 200-500kg/h |
| CF420A | 22HP | 380V | 680*280mm | 200-500kg/h |
| CF500 | 22KW | 380V | 820*380mm | 800-1100kg/h |
| CF500A | 55HP | 380V | 820*380mm | 800-1100kg/h |